Welcome to my blog and this stop on the Hopping Halloween Blog Hop Celebration!! I have some fun goodies for you today, but first I have to show some stuff off...
Oscraps and The Lily Pad have put together a massive festive kit for you!! You can use it for all of your halloween/fall needs!! Sooooo fun!! (I love fall...my total fave!! and the pumpkins in this kit? soooooo wonderful!!)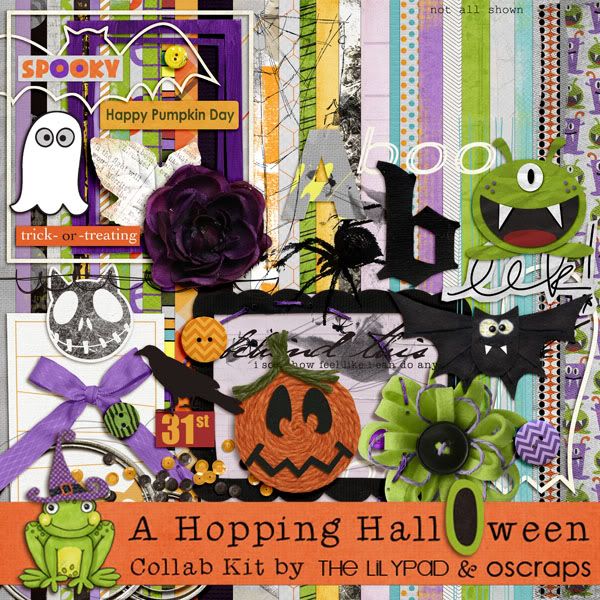 Hop on over HERE to grab this kit!!
Now, you won't want to miss the challenges these two sites have going on!!
At Oscraps, we are having a pumpkin challenge right HERE!! Here's a peek at my LO for it...
fun, huh???
okay, so I've promised you a little something from me!!! I took some of my favorite animals from this kit (spider, owl, and...the pumpkin???) and created some artistic word art cluster frame thingies (technical term, for sure!!) to use on your LOs!!
sooooo fun!!!
DOWNLOAD your freebie cluster thingies HERE!
Be sure and check out Oscraps and the Lily Pad for more festive fun, excitement, and wildness over the next two days!! Our party is until Sunday night, Oct 16th!
If you are popping in here randomly, you can start the blog hop here at the Oscraps BLOG!
Your next stop on the hop is Cristina's!! enjoy!!!